The Sirius Block Salt Water Softener with its new modern design cabinet. Still giving you luxurious soft water as well as saving you money. The Sirius comes with a 10 year parts warranty and fits into the smallest of spaces!
Soft water good for your appliances, your heating systems, shower screens, granite work tops, kitchen and bathroom fittings and for you and your skin.
For more information or to order your Sirius Block Salt Water Softener, please contact Silkflow on 01494 4362015.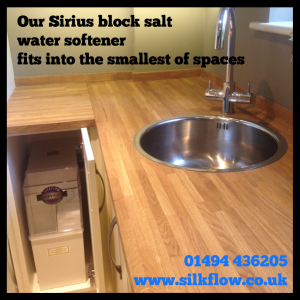 https://silkflow.co.uk/buckinghamshire/high-wycombe/