FILTERED TAPS AT SILKFLOW…
At Silkflow, we believe the tap design compliments the overall finish of your water softener / filter system, adding an aesthetic and luxurious finish. Our highly skilled team are able to advise you on your tap requirements, including compatibility, service maintenance and more.
WATER FILTERS AND TAPS – please note when purchasing a water filter we supply models that are compatible with your existing tap.
For more information on our full range of taps – including supply and installation, please call us for a free, no obligation quote on 01494 436205 or take a look at our website.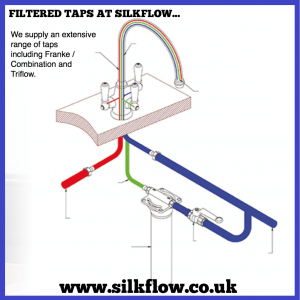 www.silkflow.co.uk