WHAT ARE THE BENEFITS OF DRINKING WATER…
By keeping hydrated and drinking more water you are likely to:
– increase your energy levels.
– stay refreshed, more focused have a greater level of concentration.
– promote weight loss by reducing hunger.
– improve your skin's appearance.
– boost your immune system.
– prevent cramps.
– flush out toxins / reduce the risk of kidney stones and urine infections.
– And can save you money as is cheaper than high sugared drinks.
For more information on how we can save you money or help you drink more water, contact us at Silkflow today on 01494 436205.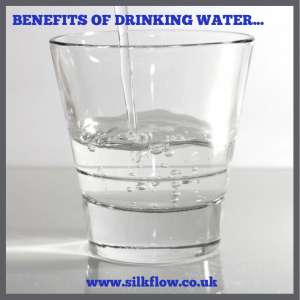 www.silkflow.co.uk