The extensive range of taps we supply to compliment the water filter softener systems, come in a wide selection of designs to suit a palette of tastes. Including popular designs such as Franke, Combination and Triflow, each of the taps are designed in various contemporary, sleek and smooth finishes including chrome, silk steel, brushed nickel, satin nickel and much more.
At Silkflow we believe the tap design compliments the overall finish of the water softener system, adding an aesthetic and luxurious finish to the whole system. Our highly skilled team are able to advise you on your tap requirements, including compatibility, service, maintenance and much more. We ensure our customers feel confident within their purchases, providing superior service from initial contact to after installation.
Call us on 01494 436205 for more detailed information on our full range of taps – including supply and installation.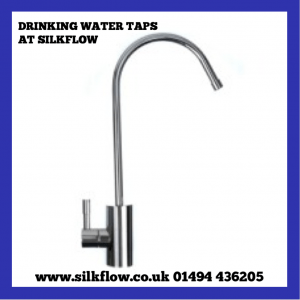 WATER FILTERS AND TAPS: Please note when purchasing a water filter we supply models that are compatible with your existing tap.
Why not give us a FREE no obligation call to see how we can help on 01494 436205.
www.silkflow.co.uk