HARD WATER IN YOUR KITCHEN?
Dishwashers, coffee makers, kettles, taps, pots and pans will all suffer from limescale. Scaled up appliances operate inefficiently and slowly. Taps start to leak, sinks and drainers become grey and dull.
A water softener is great for your kitchen. With soft water your appliances work as they should, your dishes shine with much less detergent. No need for descalers!
Your taps will look new, your sink and drainer will remain clean and shiny.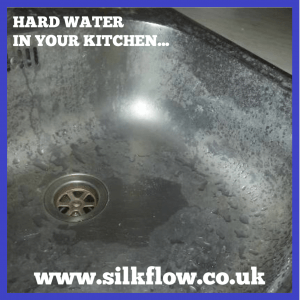 www.silkflow.co.uk