HOW INSTALLING A WATER SOFTENER IN YOUR HOME CAN GIVE YOU SOFTER SKIN
Hard water can be an environmental trigger for many people who suffer from eczema and for many people a water softener can improve their skin condition. Eczema causes the skin to become red, dry, cracked and itchy and can be particularly upsetting for a child.
There are many ways in which installing a water softener may also help you save money using less soap, shampoo, washing powders and less cleaning products.
For more information or a FREE, no obligation quotation, please contact us at Silkflow on 01494 436205.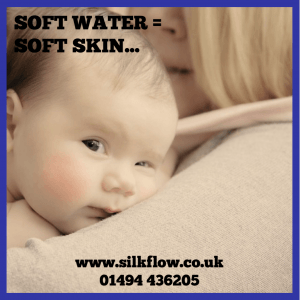 www.silkflow.co.uk